Berlin's nightlife and multicultural structure have been a must-see for travellers for a long time. Whether it's places like the Berlin Cathedral (Berliner Dom) or the Berlin Wall, or the flea markets and festivals, it never falls short thanks to their art and historical significance.
If you're planning a trip to Berlin, you can be sure that you'll have memorable moments. There are so many things to say about Berlin's food, Berlin's entertainment venues, Berlin's shopping places… Before everything, those who cannot wait to visit Berlin should know the basic traveller questions like when to visit Berlin. After that, we can move on to the list of places to visit in Berlin together.
Reminder: To explore Berlin step by step with your digital tour guide, don't forget to download Piri Guide! 
Berlin is located between the Spree and Havel rivers in northern Germany. It is also the capital and largest city in the country.
We recommend choosing spring and summer months for your trip to make it more enjoyable. It can be more difficult to explore by bike or walking in the snow, cold, or rain, right? Even if you go in the warm seasons, don't forget to bring warm clothes because Berlin evenings can be chilly in all seasons.
If you are traveling by plane, you can fly into Berlin's main airport, Berlin Tegel Airport (TXL) or Berlin Schönefeld Airport (SXF). Both have regular flights from major cities around the world.
If you are traveling by train, you can take an InterCity Express (ICE) train from other major German cities such as Frankfurt, Hamburg, and Munich, as well as from other European cities.
You can also take a bus, which usually is cheaper than the train but takes longer.
Places to Visit in Berlin
We've made a list of must-visit places in Berlin. Yet, we should remind you that you can find more on Piri Guide mobile app. Piri Guide detects your location, offers you the best travel routes, and starts telling you the hidden stories of wherever you are. All you have to do is to get your headphones or earbuds and follow the path at your own pace. Then, don't set out for your trip before downloading the digital travel guide! 
Gendarmenmarkt - Konzerthaus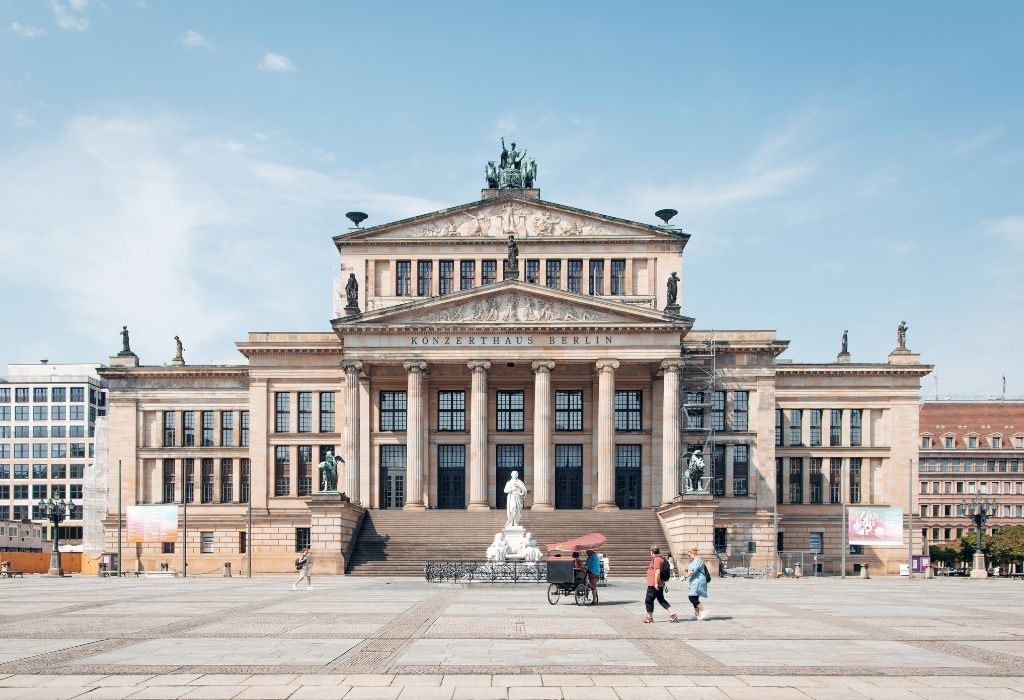 The Gendarmenmarkt Square is an artwork created by Karl Friedrich Schinkel. The Konzerthaus building can be considered his masterpiece. Unfortunately, this work was destroyed during World War II. As you can see, the exterior was later rebuilt in a similar style to the original, but the interior is completely different. So, while the interior may carry traces of Schinkel's style, it cannot be said that it was built faithfully to the original. By the way, there are bells that ring every hour from 10:00 am to 06:00 am here, and the bell melodies change every hour and month. Isn't that nice?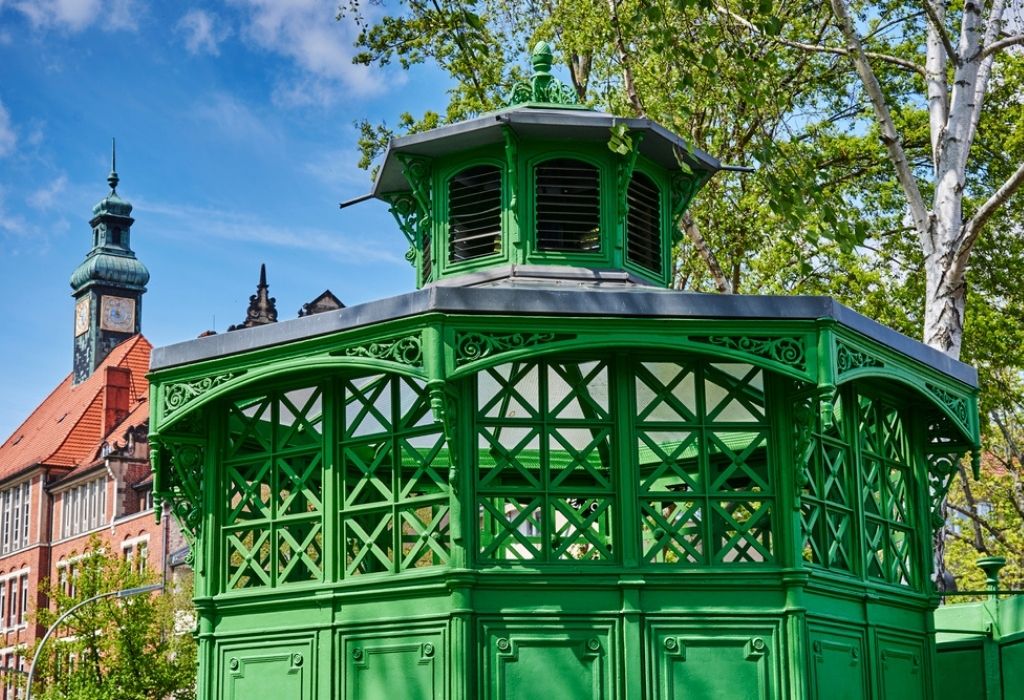 Don't let the name fool you, this is a toilet! Yes, you read that right, this is a toilet built in the 19th century. At that time, toilets like this were placed at every street intersection for horse-drawn carriages.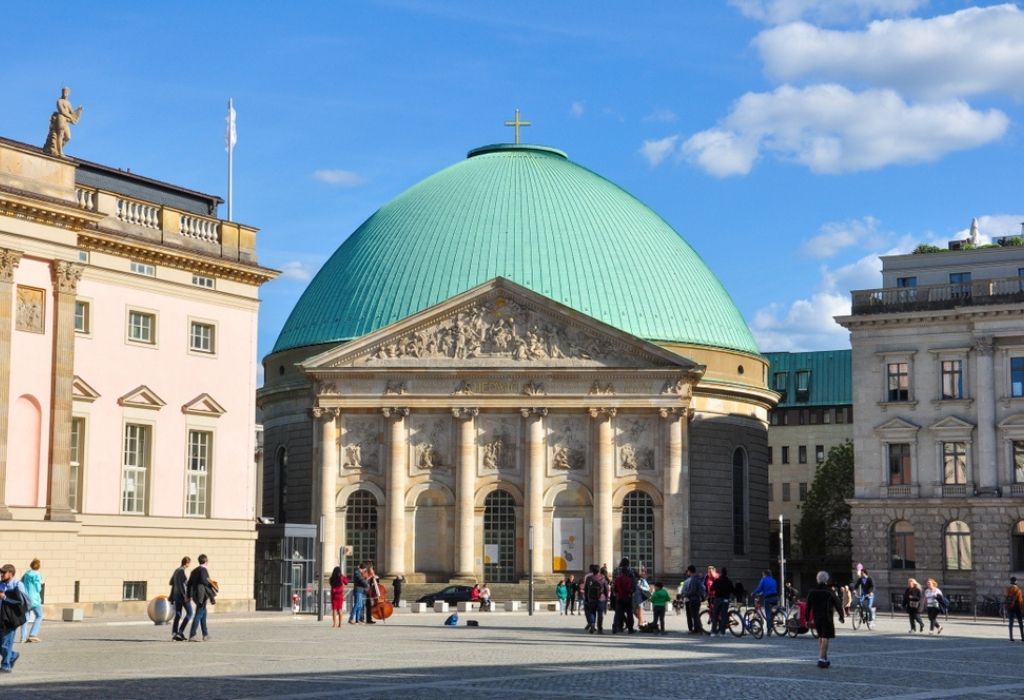 Be sure to go inside this cathedral because there is a copy of Michelangelo's Pieta inside the church cemetery. Also, there is a small museum section that tells about the time when Frederick II built the church in the cemetery.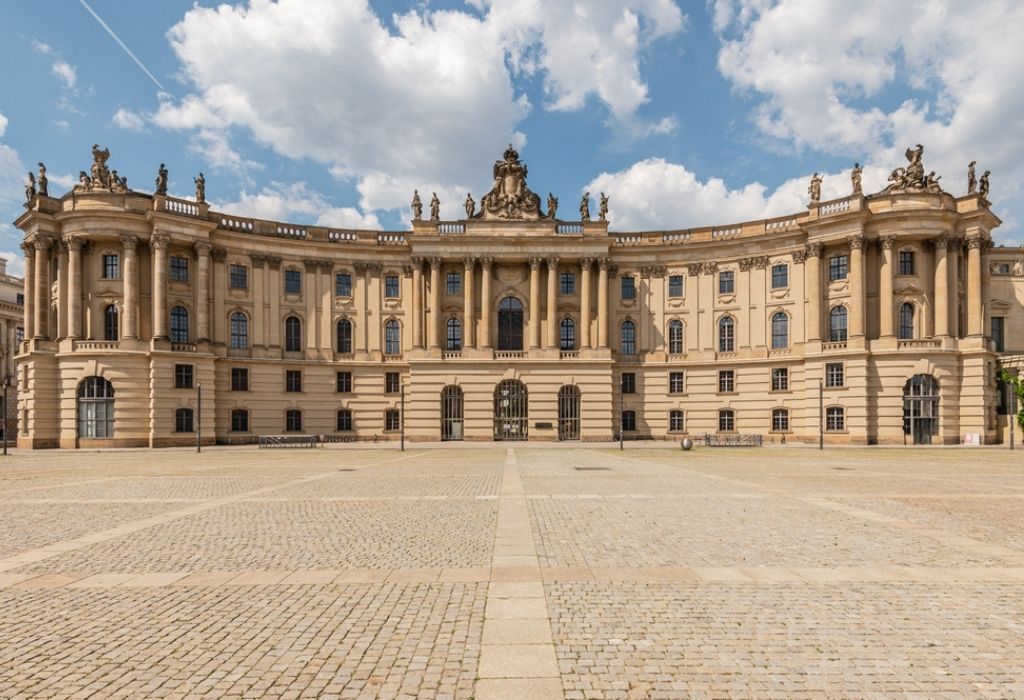 Humboldt University is located directly across from the Berlin State Opera. The university was founded in 1810 during the Napoleonic era and took its name from Alexander von Humboldt. It is one of the four state universities in Berlin. It also has a reputable past with members such as Albert Einstein, Hans Adolf Krebs, Robert Koch, Heinrich Hertz, and even Lenin.
The glass at the entrance of the museum was made by the famous artist Pei. When you look at this glass, you can see the reflection of the old pink armoury building. It is quite a beautiful detail, isn't it? It almost allows you to follow the traces of the past. You have the opportunity to see these past experiences through today's window.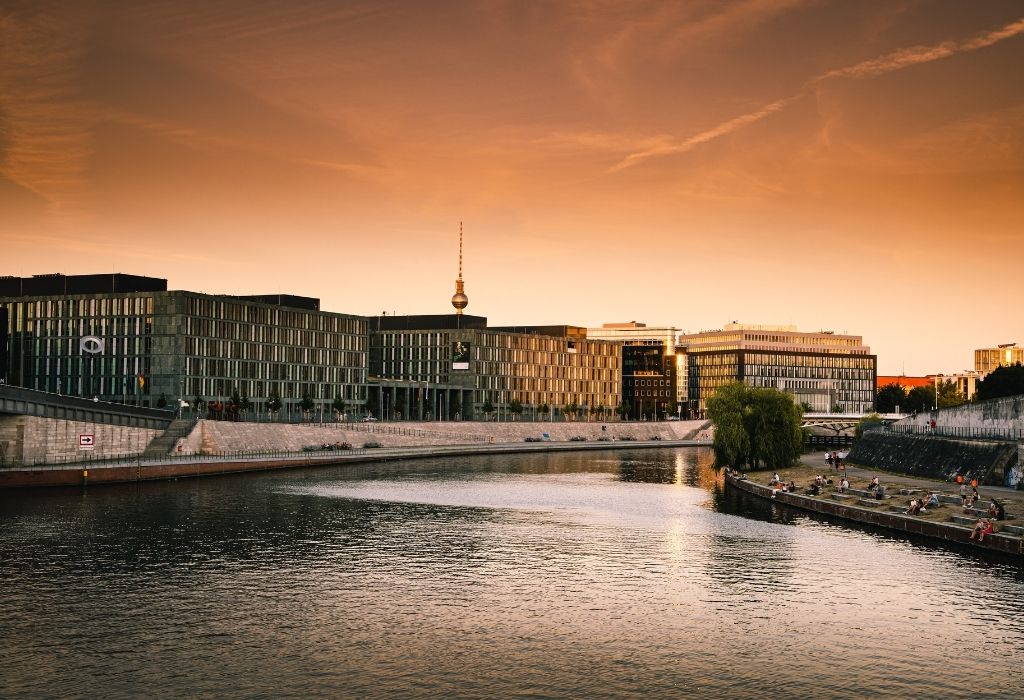 That's all for Berlin, but just for now… If you're interested in learning more about the places that caught your attention in Berlin or want to take a closer look at our audio tour, "The Virtuous Capital of Prussia," including the Museum Island, don't hesitate to check out Piri! 😊