"The whole world is a stage," says Shakespeare, comparing women and men to actors playing roles on the stage. One of the parts of this stage is London. Its unique heritage, blended with history and culture, makes it a must-visit city. There are so many special places to see here that sometimes you feel like you are in a book or a movie. After all, it is a city that has made significant contributions to history, art, and literature. As you walk, watch, and even read, you will see these contributions more closely.
For example, those who read Charles Dickens' Tale of Two Cities know that London is one of the two cities mentioned. There is also Peter Pan, who does not want to grow up and only wants to wander in dream gardens. While visiting Kensington Gardens, you can find yourself in the story of Peter Pan because the author J. M. Barrie got his inspiration from Kensington Gardens.
Reminder: To explore the heart of England step by step with your digital tour guide, don't forget to download Piri Guide! 
London is the capital and largest city of England and the United Kingdom. It is located on the famous River Thames. It also holds an important place in the historical scene. From art to economy and education to entertainment, it is a place that has led the way for other world cities in many areas.
By plane: London has several major airports, including Heathrow, Gatwick, Luton, and London City Airport. Many international airlines offer flights to London, and once you arrive, you can take public transportation or a taxi to your final destination. Also, it is possible to use National Express to get to the city centre. 
By train: London is well-connected to other major cities in the UK and Europe via train. You can take a train to London from cities such as Paris, Brussels, and Edinburgh.
By bus: Bus companies like Eurolines and Megabus offer long-distance bus service to London from various European cities.
Is Schengen Valid in London?
No, a Schengen visa is not valid in London. To go to London, you need to get a UK visa. Do not think, "I have a UK visa, so I can also enter Schengen member countries" because, unfortunately, a UK visa does not allow you to enter the Schengen countries.
The rain must smell sooo nice in London now, right? Let's be honest, sometimes it can be tedious, but we are among those who love rain, especially the famous rain of London. The months of November and August are the rainiest times in London, while March and April are the least rainy. But it is still necessary to say that there is an average of 10 days of rain in London every month. Visitors who are tired of the cold can choose the period of March-May, when the weather is warmer, the flowers bloom, and London parks take on a lush appearance.
On the other hand, those who are worried about their budget can opt for the months of January and February, when the holiday season is over, and prices are a bit lower. However, London hotels may still be crowded, which means you may not find the peace you expect even after the season. Also, keep in mind that some of the places you will visit in London may be closed in the winter.
London's Culinary Delights
When you're thinking about what to eat in England, Fish & Chips comes to mind first. It's a classic London dish. If you're thinking about what fish to have with it, cod is usually the most popular choice. But you also have alternatives such as haddock and plaice.
We recommend that you experience London like a "Londoner" even for a day. So, a cup of tea will be drunk! And a delicious lemon cream pastry will be eaten 🥐 We're already drooling! Another thing you must do in London besides the tea: let a pub be your safe haven during the rain.
And lastly, don't leave London without trying these:
English Breakfast

Beigel

Scottish egg

Sunday Roast
You will also come across many Turkish, Middle Eastern, and Indian restaurants in London. The choice is yours.
When you hear "London", some of you may immediately think about The Clash's song "London calling to the faraway towns. Now war is declared and battle come down…". But do you know where this "London Calling" thing comes from? It's actually a reference to BBC radio. We go back to the times of World War II, during the most heated times of the war. It was at that time that a "This is London Calling" call was heard on BBC radio. Londoners knew that when they heard it, war-related news would be given.
Places to Visit in London
We've made a list of must-visit places in London. Yet, we should remind you that you can find more on Piri Guide mobile app. Piri Guide detects your location, offers you the best travel routes, and starts telling you the hidden stories of wherever you are. All you have to do is to get your headphones or earbuds and follow the path at your own pace. Then, don't set out for your trip before downloading the digital travel guide!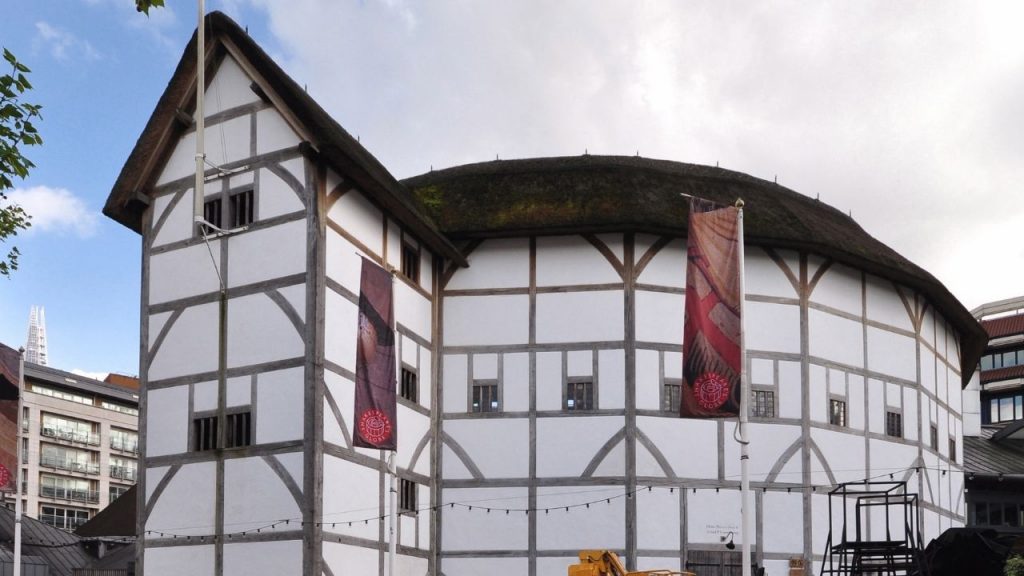 Shakespeare's Globe Theatre is located in one of London's oldest areas. However, when you hear Shakespeare's Globe, don't think of it as the Globe Theatre during Shakespeare's time. The current building is actually quite new. It was built as a replica of the original building in 1997. We hear you asking, "Then, what happened to the original Globe Theatre?" Let us quench your curiosity with a little historical journey.
Shakespeare used small balls of fire as a special effect in the theatre. In 1613, during a performance of Henry VIII, things went a little wrong. The roof caught fire because of these balls. Unfortunately, the entire building was destroyed in less than two hours. In 1997, with the help of an American actor named Sam Wanamaker, a new theatre building was built, very similar to the one in Shakespeare's time. However, the actor who died in 1993 did not see the new Shakespeare Theatre.
St. Paul's Cathedral is the main church of all London. 
We can think of it as a national cathedral since many of the important national events have taken place here. Everyone knows about Princess Diana's long wedding dress. In 1981, Princess Diana wore that stunning dress at her wedding to Prince Charles at St. Paul's Cathedral. The funeral of Winston Churchill was also held here.
St. Paul's Cathedral is not the first cathedral to have this name in London's history. Unfortunately, the previous four St. Paul's Cathedrals did not survive to this day due to fire. The last one was built in place of them. On the west side of the entrance to the current building, you can also see a statue of Queen Anne. Also, we should remind you that the cathedral is closed to visitors on Sundays because it is still in use.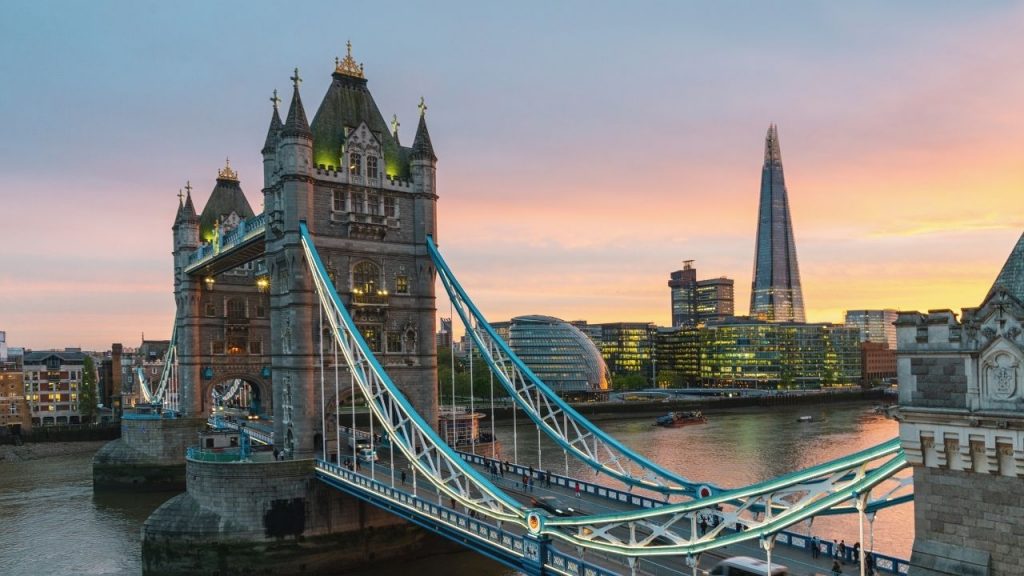 We said that London Bridge is quite a famous bridge, but it is not actually the most famous one. Here you are at the symbol of London, Tower Bridge!
Tower Bridge was born out of the need for a new bridge during the Victorian Era. People wanted to make it easier to enter the city. But ships also needed to pass through to the London port. That's why a design competition was organised, and the project of "the opening and closing bridge" won. In the beginning, it was planned that the bridge would be opened 20 times a day, but now Tower Bridge is only opened around 850 times a year.
📽️ Piri Suggests: Who remembers the 2012 Olympic Games and England's spectacular opening ceremony? If you haven't watched it, we recommend that you do, because this opening ceremony tells the history and culture of England in a visual feast. The British still talk about this show in great detail, and, to be honest, they're right. If you watch, you can also see one of the rare moments when the Tower Bridge is opened 😊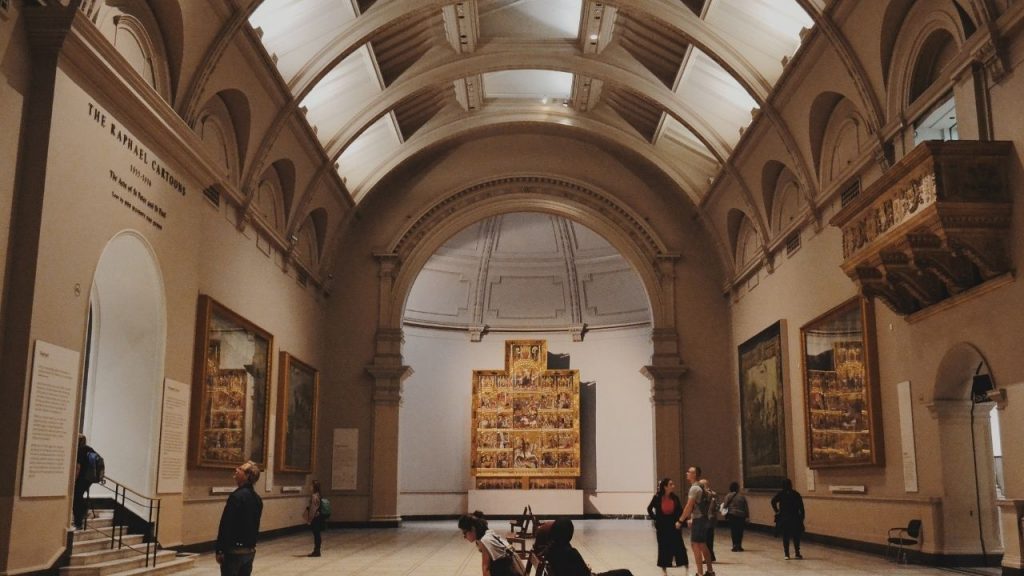 Victoria was the longest-serving owner of the English throne before Queen Elizabeth II. Throughout her life, she was deeply in love with her husband Albert; she gave great importance to his thoughts in both politics and social life. This museum was built in 1852 for Queen Victoria and Prince Albert. It is one of the largest museums in the world for decorative arts and design. Also, it has the world's first museum café.
You should spend a long time here because the museum houses 4.5 million works from all cultures and geographies. There is a reproduction of Michelangelo's David statue here. You also have the opportunity to participate in training on fabric cutting and design during your visit. But we recommend checking the museum's website to see when these activities take place.