Beyoglu is a district in Istanbul that is well-known even to those not from the city. It is one of the most famous neighbourhoods and has been featured in many films, books, and songs. It may have lost some popularity recently, but it remains an iconic spot.
Looking back at history, Beyoglu was originally Pera, which means "opposite shore". The district took its name of Beyoglu from a Venetian diplomat's son, who was "Bey Oglu" (meaning "son of a bey") by the Turks because he lived near Taksim.
Reminder: To explore Beyoglu step by step with your digital tour guide, don't forget to download Piri Guide! 
Beyoglu is located on the European side of Istanbul, Turkey. It is situated across from the Historical Peninsula. Also, it is very close to the Kagıthane, Eyup, and Sisli.
Beyoglu/Taksim is one of the most easily accessible neighbourhoods in Istanbul. No matter where you are, you can easily reach here by subway, bus, or minibus. To get to Beyoglu by bus, you can use these lines: 32T, 38T, 46Ç, 54HT, 55T, 66, 72T, 76D, and 93T. It is also possible to get to Beyoglu using the Atatürk Airport-Pendik Marmaray line. But you will need to get off at Yenikapi and use the M2 metro line.
In addition, the nostalgic T2 tram line operates from 7:00 AM to 9:30 PM on weekdays and until 10:00 PM on weekends. It runs from Taksim to Tunel.
Places to Visit in Beyoglu
We've made a list of must-visit places in Beyoglu. Yet, we should remind you that you can find more on Piri Guide mobile app. Piri Guide detects your location, offers you the best travel routes, and starts telling you the hidden stories of wherever you are. All you have to do is to get your headphones or earbuds and follow the path at your own pace. Then, don't set out for your trip before downloading the digital travel guide!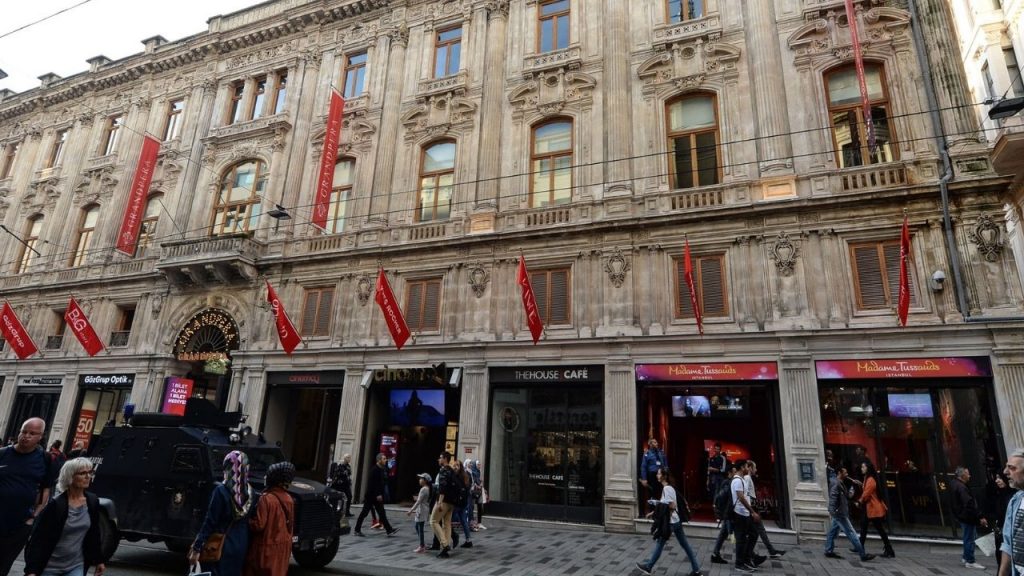 Being one of the most magnificent buildings you can encounter in Istanbul, Grand Pera is the Emek Stage (Theatre) building. It reflects neo-classical architecture. If you look at it in that context, Grand Pera's beauty fascinates you. The Corinthian-style column heads are also striking. You can see figures taken from mythology on the exterior facade.
Cicek Pasaji: Cité de Péra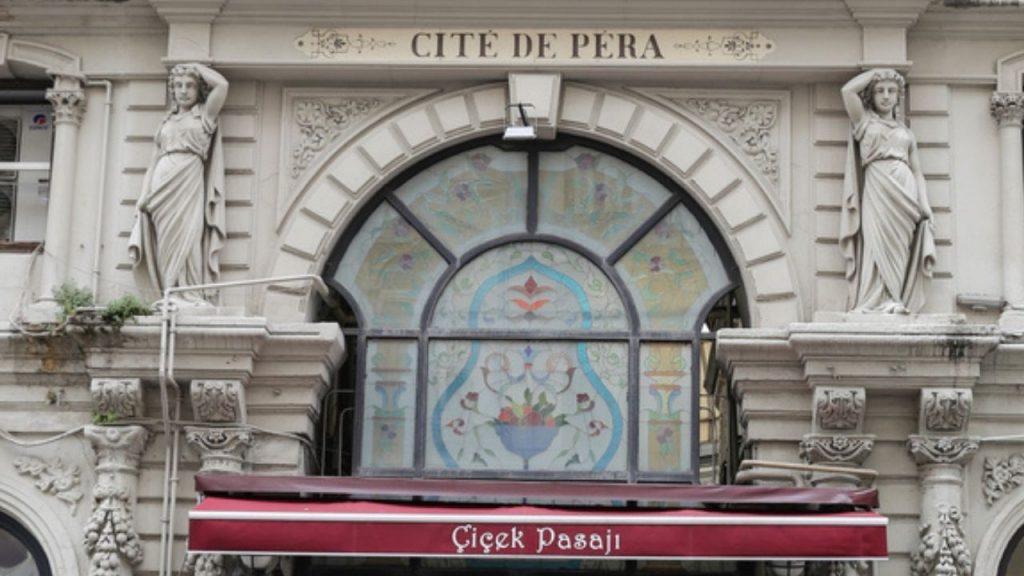 "Cicek Pasaji" is a famous bazaar built in 1876 by an Ottoman banker of Greek origin named Restaki Efendi. A very renowned accordion player, Madam Anahit, also lived here. It is "Cicek Pasaji" (Flower Passage) because, after the Bolshevik Revolution in 1917, many White Russians fled to Istanbul and started selling flowers. They also brought many advances. One of them was the emergence of female waiters whose short hair led to the creation of a new haircut called "Alagarson". This style means "waiter-style cut" or "shingle" in English.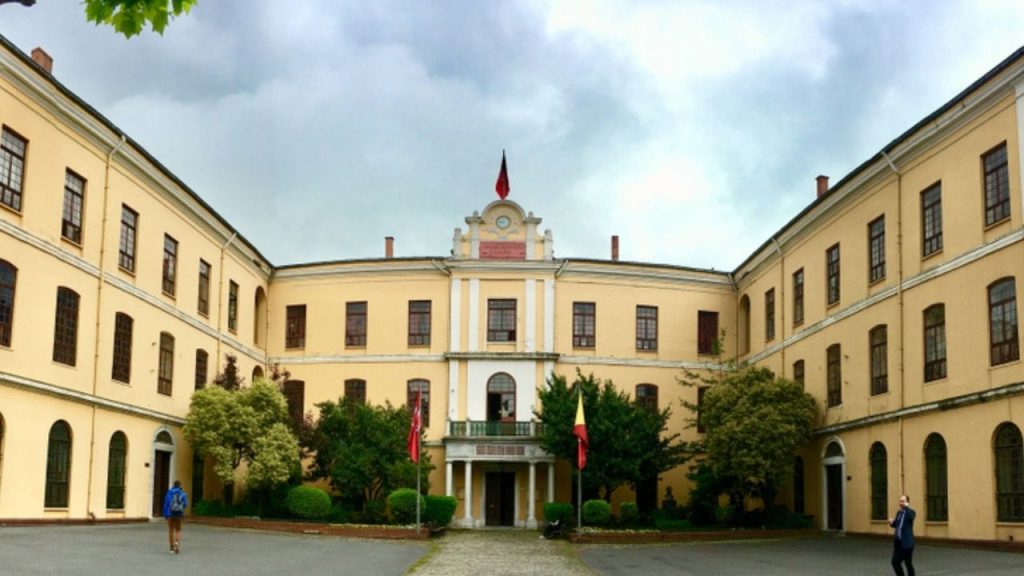 Galatasaray Lisesi (Galatasaray High School), also known as Mekteb-i Sultani (School of the Sultans), was initially founded during the reign of Bayezid II. It was established after the conquest of Istanbul. However, the current building features 19th-century architecture because the school experienced significant damage from fire. So, they had to rebuild it.
Galatasaray Lisesi used to give medical education and was called Tibbiye or Tiphane, meaning it had a university function. In the 1990s, the building's other part in Ortakoy became Galatasaray University.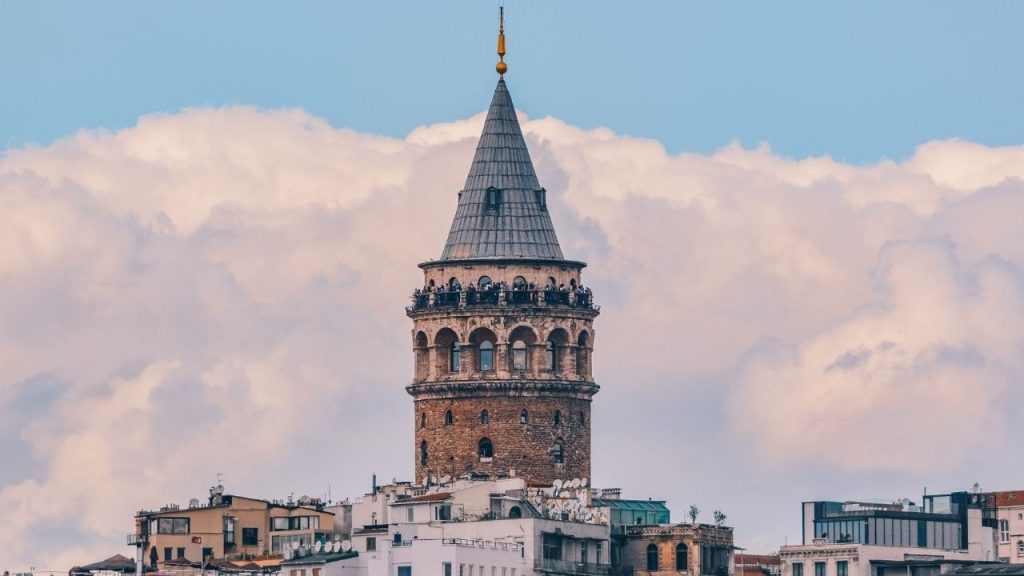 Galata is a neighbourhood at the end of Buyuk Hendek Street. One of its most famous landmarks is the Galata Tower, which stands approximately 67 meters tall. It has undergone many renovations, including one in 1953 for the 500th anniversary of the conquest of Istanbul. The cone-shaped dome was one of these renovations, too.
The Genoese built the part of the tower that we know as the Galata Tower. It was surrounded by walls (similar to how Istanbul is surrounded by 20 kilometres of walls today.) However, the walls were demolished in the 1860s.
The Crimean Church, also known as the Crimean Memorial Church, is a building that is not the same as any other structure in Istanbul. The church has a fascinating history.
It has the name "Crimean Memorial Church," but why? Because during the famous Crimean War, the Ottoman Empire fought alongside the French and British against the Russians. When the Russians tried to take control of the straits and enter the Turkish waters, many British people came to Istanbul. Even the famous Florence Nightingale did come. After the war ended, the sultan authorized the building of a Crimean Church.
If you are visiting Beyoğlu, there are many other places to see, such as the historic tram and Taksim Gezi Park. To learn more about them, you can listen to our audio tour on the Piri app, "Beyoğlu: Grande Rue de Pera."
Each corner of Turkey buries a different story. You can read our Cappadocia travel guide to discover more buried histories 😊