There is so much to say about Paris. It has hosted dozens of films and has been the heart of art for years. It has been the subject of numerous  poems and has become the capital of fashion. Paris has also witnessed thousands of loves. Its charming and sparkling streets continue amazing everyone as a "City of Lights".
🛎️ Reminder: To explore Paris step by step with your digital tour guide, don't forget to download Piri Guide! 😊
Why is Paris the City of Lights?
The reason behind calling Paris the "City of Lights" is based on different stories. Some say it comes from the high level of lighting in the city in the 17th century. This was due to the need to control the high crime rate with better lighting. Others attribute the name "City of Lights" to the Enlightenment period in Paris. You may find the definition of the "City of Lights" a bit cliché today, but as soon as you set foot in Paris, you find yourself agreeing with this description.
The Best Season to Visit Paris
Paris is a city that is suitable for visiting in every season. However, we recommend that you avoid dates with important and large events such as Paris Fashion Week. The city's crowds and problems in finding a place to stay can spoil your enjoyment. Similarly, we advise against planning trips during France's official holidays. Apart from that, Paris is beautiful in every season. However, it is worth mentioning that although Paris is always crowded, the busiest period is from May to September. In our opinion, the best month to visit Paris is April 🙂
If you cannot decide what to eat and drink in Paris, don't worry! We have the perfect ultimate guide to Paris cuisine.
Must-Visit Places in Paris
We've made a list of must-visit places in Paris. Yet, we should remind you that you can find more on Piri Guide mobile app. Piri Guide detects your location, offers you the best travel routes, and starts telling you the hidden stories of wherever you are. All you have to do is to get your headphones or earbuds and follow the path at your own pace. Then, don't set out for your trip before downloading the digital travel guide! 😊
The Sacre Cour Basilica, which you can see from most parts of the city, is located on Montmartre Hill. Montmarte Hill is also known as the Artist's Hill. While walking, you can come across many street artists and musicians who paint pictures of tourists. By the way, let's not forget to mention: Montmarte has hosted artists such as Monet, Picasso, and Dali. You can either walk up the hill or take the funicular.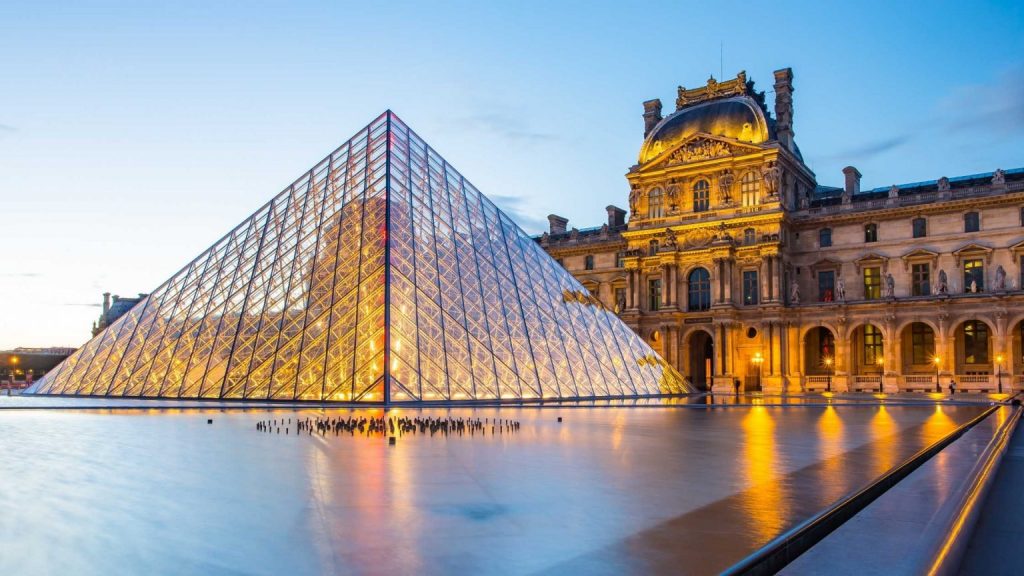 The Louvre Museum is one of the must-see museums in Paris. But let's say it upfront, this is a museum that is impossible to explore and finish in a single day. Set your expectations accordingly and make a proper plan while exploring inside. Research and plan beforehand which halls and artworks you want to see. For this, the Paris tour on Piri can help you. Make sure to buy your Louvre Museum tickets in advance and make a reservation. Even if you have a ticket, if you don't have a reservation, you may have to wait in a long queue.
A small tip for museum lovers: If you plan to visit more than one museum in Paris, be sure to check out the Paris Museum Pass options. You will see packages with price advantages.
Versailles Palace served as the residence of the French kings for 100 years until the French Revolution. It is located in quite a large area in Paris, and it may take a little time to visit both its gardens and structures. If you have time, allocate half a day for the Palace of Versailles. The Palace of Versailles is located a bit outside of the city, but a 50-minute train ride can reach it. Let's also add that Versailles Palace is on the UNESCO World Heritage List.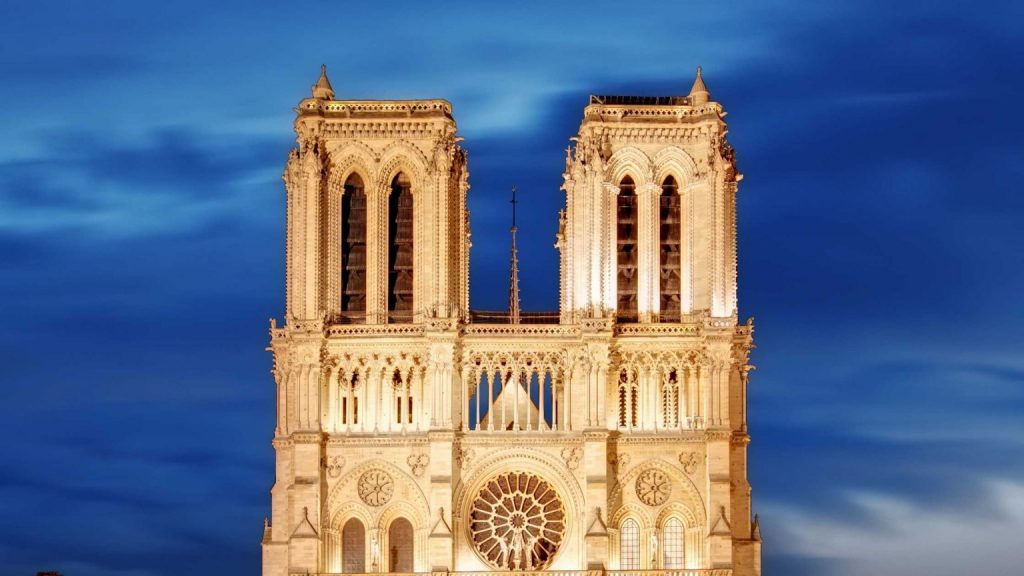 Unfortunately, Notre Dame Cathedral, which welcomes more than 13 million visitors every year, has been unable to welcome anyone since 2019. Today, it is only possible to watch Notre Dame from a distance as restoration work continues. Seeing Notre Dame in this state is heart-wrenching, and we must warn you that it is difficult not to feel sad. 
The Notre Dame Cathedral consists of 27 chapels and 75 giant columns and is 130 meters wide. Its Gothic-style architecture is breath-taking, and its collection of artworks is impressive. However, it gained its real fame with the publication of Victor Hugo's novel, The Hunchback of Notre Dame, in 1831.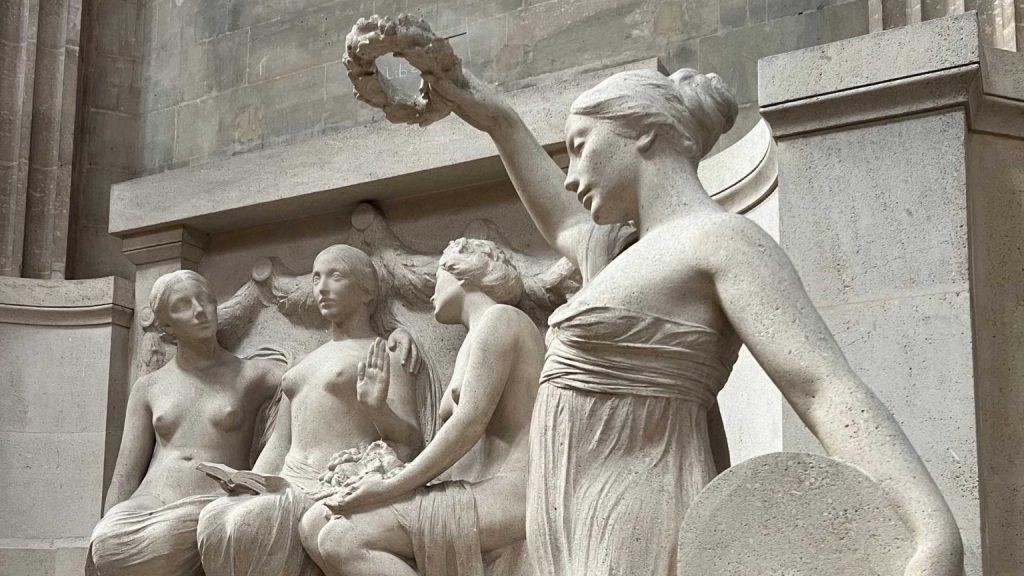 Pantheon means "Temple of the Gods" in Greek. This building, constructed in the neoclassical style, dates to the 1700s. People often think that it is the Pantheon in Rome, which is much more grandiose and ancient, but this one is different, and we assure you that Paris' Pantheon is also worth a visit. We recommend that you hear its detailed story from Piri Guide.
A tip for Pantheon: It is in the Latin Quarter neighbourhood, where university students are prevalent, particularly due to Sorbonne. Therefore, it is possible to find nice bars and restaurants in the area. We recommend spending some time here.
A lush green garden in the heart of the city! And it's a huge garden spreading over 25 hectares! They are in the style of Florentine architecture. You can take a nice break on the chairs arranged around the lake in the front part of the garden. By the way, if you have read Les Misérables by Victor Hugo, you will remember this garden!
Here we are at Champs-Élysées, Paris' most famous shopping avenue. 
Paris has such a city structure that most streets lead to Champs-Élysées. Today, this glittering avenue is 2 km long, but in the 16th century, it used to be a field full of crops! That's where Champs-Élysées gets its name, meaning "a place from heaven.
Seine River and Its Bridges
The river that divides Paris has 37 bridges, the most famous of which is the Alexander III Bridge. Boat tours are also available on the Seine River, and we recommend taking a look if you have the time. The right bank of the river, in the direction of its flow, is a place where trade and crowds of people are more common. On the other hand, the left bank is a more peaceful and intellectual environment.
A small tip: If you get lost in Paris, you can follow the building numbers to reach the river. Because as the numbers decrease, it means you are getting closer to the Seine River!
Here's another tip: The streets that lead to the river are home to small art galleries. If you are interested in art, we are sure that you will love these streets and galleries! 🙂
When it comes to the Eiffel Tower, it wouldn't be wrong to say that it is the world's most iconic structure. It's a great pleasure to lie on the grass in front of it and watch the high tower, which can be seen from many places in Paris. Actually, this tower, which was built temporarily for an exhibition, received a lot of criticism. You can go up to the Eiffel Tower, which consists of 3 platforms, by stairs and elevator. 
We advise you to buy your tickets in advance.
The Arc de Triomphe, one of the world's most famous triumphal arches, is in the middle of Charles de Gaulle Square at one end of Champs-Elysées Avenue. It was commissioned by Napoleon and completed in 1836. Beneath the Arc de Triomphe, there is the tomb of an unknown soldier who died in World War I and an eternal flame in memory of French soldiers who died in World War II.