"France has the only two things towards which we drift as we grow older – intelligence and manners." – F. Scott Fitzgerald
France entices wanderers from every corner of the world with its enchanting fusion of idyllic scenery, rich cultural heritage, and an exuberant zest for life. France, a country that beckons with irresistible charm, presents a tapestry of breathtaking landscapes and captivating experiences that are sure to make your summer escape unforgettable. Allow us to accompany you on an expedition through the most splendid summer destinations in France. We all know that Paris is always a good idea but let's find out your other options for this summer in France.
🛎️ Reminder: To explore the best summer destinations in France with your digital tour guide, don't forget to download Piri Guide! 😊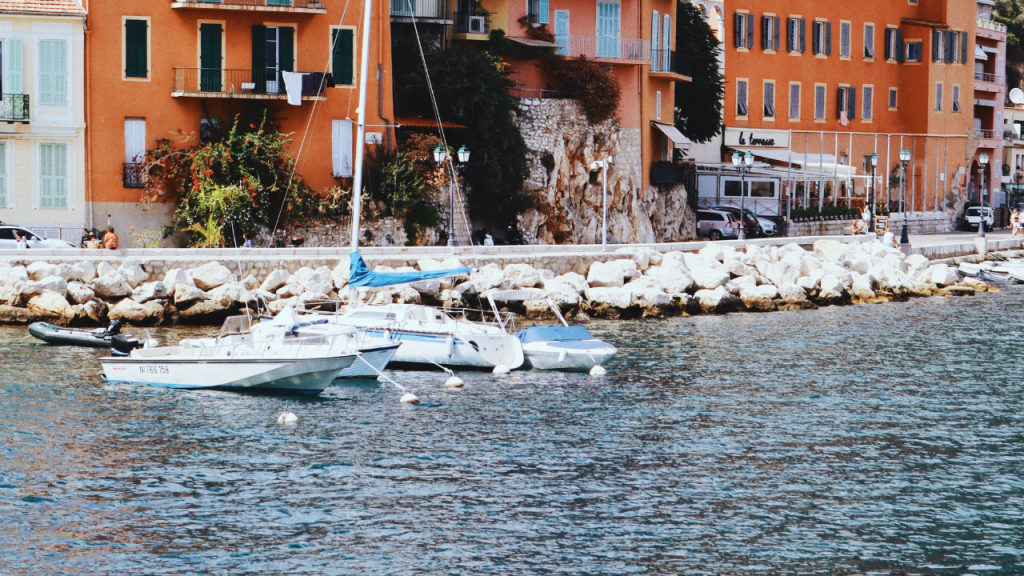 The French Riviera, also known as the Côte d'Azur, is a beautiful and glamorous region on the southeastern coast of France along the Mediterranean Sea. It stretches from the Italian border to the west all the way to Saint-Tropez in the east.
The French Riviera is renowned for its stunning landscapes, azure blue waters, picturesque coastal towns, and pleasant Mediterranean climate. It has been a popular destination for rich and famous artists and tourists for many years, attracting visitors from around the world.
Meet one of the most peaceful summer destinations in France: Corsica! 💙
Corsica, or Corse in French and Còrsega in Corsican, is a Mediterranean island located west of Italy, southeast of France, and north of Sardinia. It is one of the 18 regions of France and has a special status as a territorial collectivity.
Corsica features stunning natural beauty with its rugged mountains, pristine beaches, and crystal-clear waters. The island's highest peak is Monte Cinto, standing at 2,706 meters above sea level. Corsica also has diverse flora and fauna, with several nature reserves and regional parks preserving its unique ecosystems.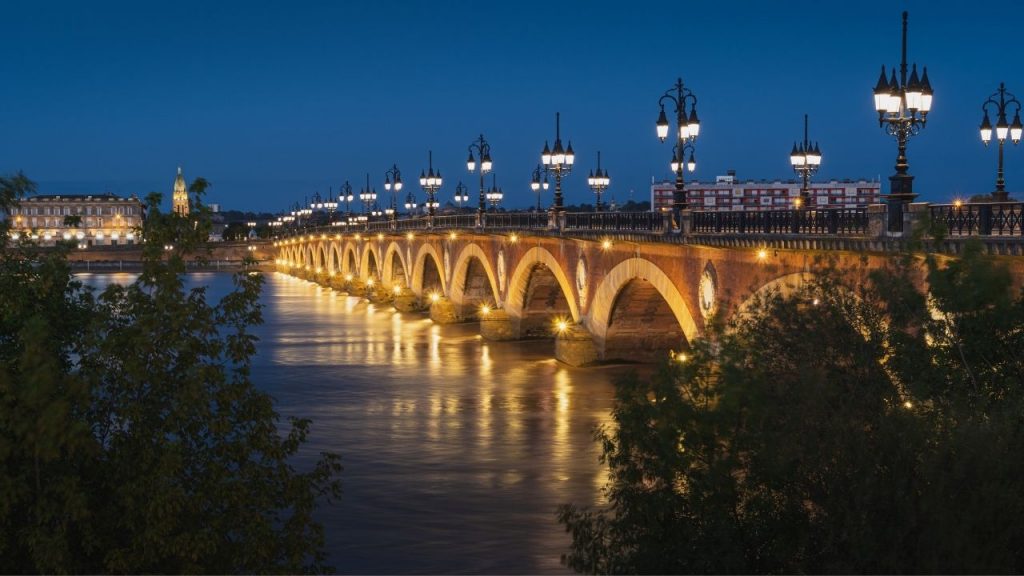 Bordeaux has a long and fascinating history that dates back to Roman times. It flourished as a trading port in the Middle Ages. So, Bordeaux became a major center for wine production during the 18th century. It is one of the most important wine-producing regions in the world, known for its high-quality red wines. The region boasts numerous vineyards and châteaux that offer wine tastings and tours.
Bordeaux is home to several notable landmarks. The Place de la Bourse is a popular attraction with its impressive Water Mirror reflecting pool. The Grand Théâtre de Bordeaux, an opera house and cultural landmark, is another must-visit site.
We should remind you that you can find more about France and the top summer destinations in France on Piri Guide mobile app. Piri Guide detects your location, offers you the best travel routes, and starts telling you the hidden stories of wherever you are. All you have to do is to get your headphones or earbuds and follow the path at your own pace. Then, don't set out for your trip before downloading the digital travel guide! 😊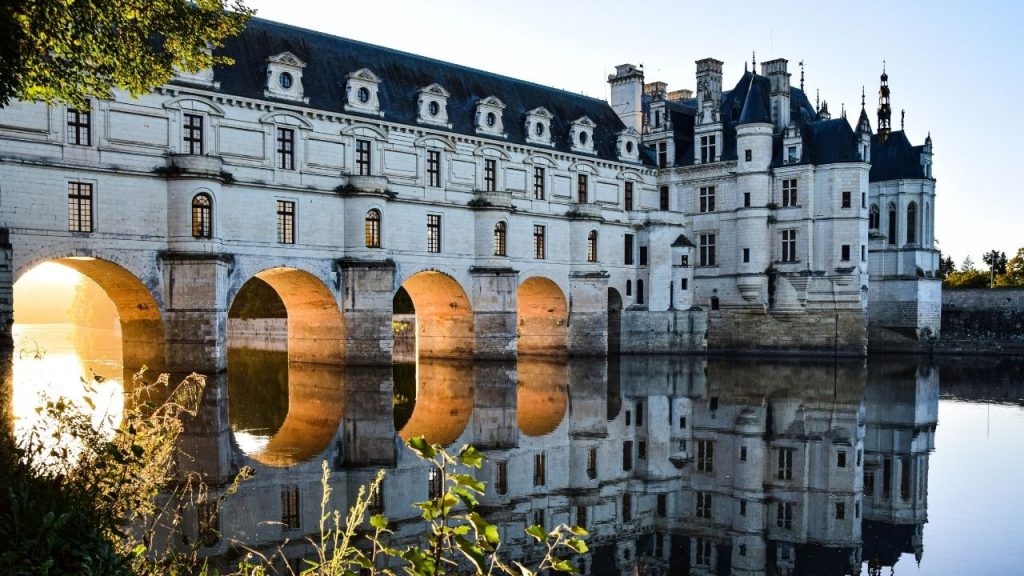 You may hear the name of the Loire Valley as the "Garden of France" due to its fertile land, charming villages, and picturesque scenery. It has been a UNESCO World Heritage site since 2000, just like many sites and villages in France. The region is known for producing excellent white wines, particularly Sauvignon Blanc and Chenin Blanc, and some red wines, such as Cabernet Franc.
The Loire Valley is renowned for its splendid castles, constructed by the French nobility and monarchy in the Renaissance era. The châteaux, such as Château de Chambord, Château de Chenonceau, and Château de Villandry, are among the most well-known ones. Each castle exhibits unique architectural designs and provides visitors with a fascinating insight into the region's abundant historical heritage.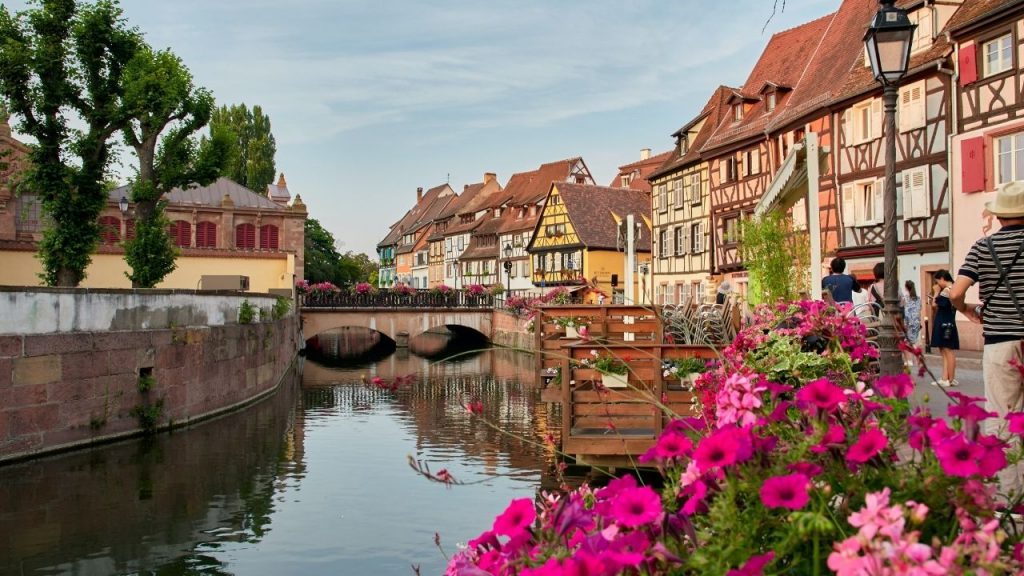 With its unique blend of French and German culture, Alsace makes the list of the best summer destinations in France!
Throughout its history, Alsace has been subject to multiple power transfers between France and Germany, resulting in a distinct identity shaped by these shifts. Its strategic location has made it a significant battleground in various conflicts, contributing to its historical significance. Following World War I, Alsace became a part of France, although it was under German control during World War II.
The region of Alsace is famous for its charming half-timbered houses, narrow streets, and colourful flowers adorning French balconies. Strasbourg, the capital of Alsace and the European Union's Parliament, is especially renowned for its magnificent architecture and well-preserved historical city centre. Also, it is home to the impressive Strasbourg Cathedral, an extraordinary example of Gothic architectural brilliance.