Prepare to explore enchanting and budget-friendly European cities where budget and bliss meet! 💸
Cobbled streets wind their way through ancient architecture, where history whispers tales of yesteryear… The aroma of freshly baked pastries beckons you into quaint little cafes… Is it quite a pleasant picture, isn't it? Now, sprinkle a pinch of affordability into this captivating blend, and voilà! You have the recipe for an unforgettable European escapade that won't leave your wallet whimpering for mercy.
🛎️ Reminder: To explore any city you desire with your digital tour guide, don't forget to download Piri Guide! 😊
How to Have a Budget-Friendly Summer Vacation?
If you are planning to go to budget-friendly European cities, then you'll need a few hacks! Then, let's learn some tips about how to travel on a budget:
     

Choose destinations that won't burn a hole in your wallet. Opt for offbeat locations, local gems, or nearby attractions that offer a unique experience. Remember, adventure is where you make it!

     

Timing is crucial when it comes to saving money on travel. Consider traveling during the shoulder season when prices are lower, crowds are thinner, and the weather is still delightful. You'll be beating the heat and the high expenses!

     

Explore alternative accommodation options like vacation rentals, hostels, or even camping! Not only will you save big bucks, but you might also have some exciting stories to share about your temporary home-away-from-home.

     

Indulge your taste buds without breaking the bank. Seek out local eateries and street food vendors for delicious and affordable meals. Remember, a food coma is more satisfying when it doesn't leave you in financial distress!

     

Be a savvy traveller and save on transportation costs. Look for budget-friendly flights, consider public transportation options, or embark on a good old-fashioned road trip with friends or family. Don't forget to rock some awesome road trip tunes!
Top 6 Budget-Friendly European Cities
We've talked about the top 6 budget-friendly European cities. Yet, we should remind you that you can find more on Piri Guide mobile app. Piri Guide detects your location, offers you the best travel routes, and starts telling you the hidden stories of wherever you are. All you have to do is to get your headphones or earbuds and follow the path at your own pace. Then, don't set out for your trip before downloading the digital travel guide! 😊
If we talk about budget-friendly European cities, Krakow is a must on the list!
Start your journey with the spectacular Wawel Castle, where kings and queens' stories come to life in its opulent halls and verdant grounds. Explore the city's historical core at the Main Market Square, where bustling markets and inviting cafes invite you to savour delectable Polish fare. Visit the Auschwitz-Birkenau Memorial and Museum, a moving reminder of humanity's resiliency, for a glimpse into the city's sombre past.
The city of gods and goddesses!
Athena, the capital city of Greece, is a captivating destination that seamlessly blends ancient history with modern vibrancy. This is the city where democracy was born. This historic spot holds an abundance of archaeological treasures, including the iconic Parthenon perched atop the Acropolis. Stepping into Athens feels like stepping back in time, with its winding streets, picturesque ruins, and captivating museums showcasing artifacts from antiquity.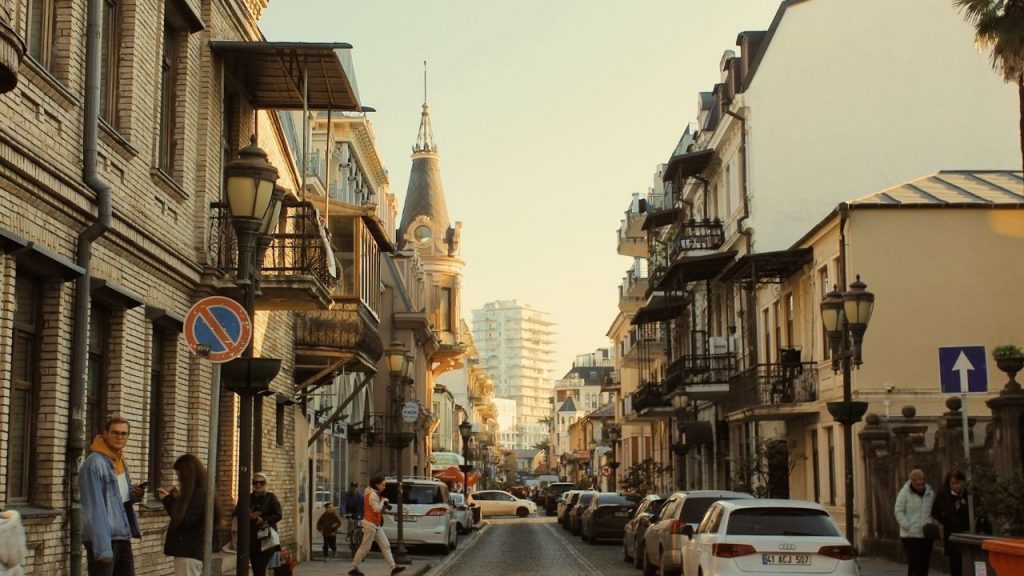 Batumi is in the country of Georgia, which is at the intersection of Eastern Europe and Western Asia. Geographically, a small portion of Georgia lies within the European continent, while the majority of the country is considered part of Asia.
Batumi will sweep you off your feet with its enchanting blend of seaside charm and modern allure. Take a stroll along the famous Batumi Boulevard, where palm trees sway in rhythm with the waves. When hunger strikes, indulge in the region's mouth-watering khachapuri, a cheesy delight that will make your taste buds dance a happy samba. Also, don't forget to learn about Ali and Nino's heart-breaking love story while visiting the Ali & Nino Statue 💔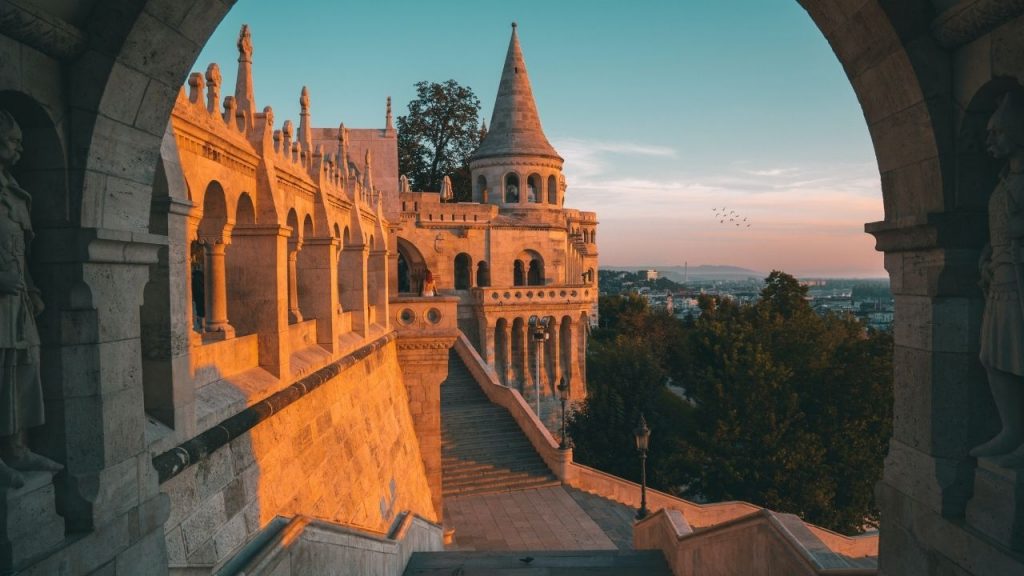 As one of the budget-friendly European cities, Budapest has it all: breath-taking architecture, soothing thermal baths, and a culinary scene. Don't miss a visit to the iconic Chain Bridge, where you can walk from Buda to Pest while marvelling at the Danube River's beauty. And hey, if you find yourself overwhelmed by all the sightseeing, just remember that eating a traditional Hungarian chimney cake counts as a cultural experience.
Begin your tour by exploring Alfama's lovely streets. There, you'll discover the best fado music in the world as well as little, colorful buildings and alleyways. Be sure to visit the famous Belém Tower, which has been a UNESCO World Heritage site since the 16th century. If you're feeling peckish, indulge in some pastéis de nata. These exquisite custard pastries are so wonderful! They're almost a national treasure.
Who wouldn't want to explore charming Belgrade, the city that is home to the formidable Belgrade Fortress? Its antique walls are inscribed with centuries' worth of tales!
Belgrade Take a leisurely stroll along Knez Mihailova Street, the "Champs-Élysées of the Balkans," after exploring the Belgrade Fortress. Here, you may shop 'til you drop and take in the vibrant ambiance. Unleash your inner party animal as the sun sets and plunge into the renowned nightlife of the city. The bohemian district of Skadarlija is where you may get lost in its cobblestone streets, buzzing cafes, and the soulful sounds of traditional Serbian music. Amongst the most budget-friendly European cities, Belgrade won't disappoint you.